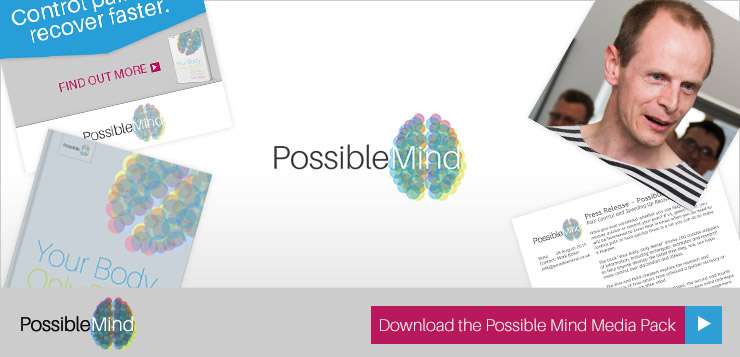 This media pack includes:
Images of the author and the book.
A sample of the 'Your Body, Only Better' book.
Online adverts in the all the popular sizes.
Print, Microsoft and Online versions of the Possible Mind logo.
All press releases.
Download Media Pack
If you require any further assistance, information or additional media please email info [at] possiblemind [dot] co [dot] uk .