In 2006, Michelle Barton tackled California's Orange Curtain 100K, which is 10 circuits on a 10K out-and- back course. "It stank," says the 38- year-old from Laguna Niguel, California. "It was one of my most painful races—mentally and physically." But then, around mile 50, she had an epiphany: "If it's going to hurt, I want it to hurt for a reason." She dug in, pushed hard, and won the race in 10:24.
Elite runners often say that their ability to push through excruciating bouts of discomfort is integral to their race performance. "After you've built up your base mileage, it's really about how much pain you can take," says Barton, who once ran five 100-mile races within six weeks. "You have to reach into yourself and find that toughness."
As runners propel themselves forward, some measure of discomfort is normal (provided it's not a sign of a serious issue). Muscles burn. Joints ache. Exhaustion sets in. However, research suggests that our pain threshold is not set at an unmovable level—that the mind can, to some extent, control it. "When I tell an athlete that they can adjust their pain level by using mental techniques, they're amazed," says Raymond J. Petras, Ph. D., a sports psychologist in Scottsdale, Arizona. "They often find that their performance increases dramatically." The following mental tricks—recommended by sports psychologists and used by elite runners—will help you redefine your limits.
The Pain: Feeling Sick in Anticipation of a Run
Deal With It: Remember Your Strengths
Researchers at the University of Illinois recently reported that athletes who believed they could tolerate leg-muscle pain performed better in a running test than those who doubted their ability to withstand pain. "Think of all the other challenging workouts and races you've done to remind yourself of how strong and capable you are," says sports psychology consultant and marathoner Kay Porter, Ph. D., of Eugene, Oregon.
---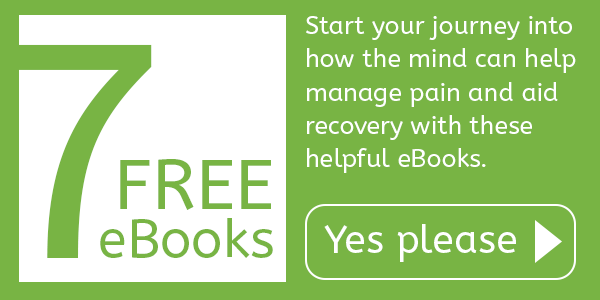 ---
The Pain: Struggling Through Mile Repeats
Deal With It: Run With Purpose
Don't dwell on how much you hurt. Rather, focus on your rationale for training. "Tell yourself, 'I'm working this hard because…' and then fill in your performance goal," says Jim Taylor, Ph. D., a performance psychologist and sub-three-hour marathoner in San Francisco.
The Pain: Climbing a ?@*#! Mountain
Deal With it: Repeat a Mantra
"If you connect pain with a negative emotion, you'll feel more pain," says Taylor. "Connect it with a positive thought, and you'll feel less." Create a positive affirmation you can call upon during tough bouts. It worked for Matt Gabrielson, who repeated "Go!" and "Do this now!" while racing the 2008 USA Marathon Championship and the 2008 Twin Cities Marathon — he placed second at both.
The Pain: Hitting a Low
Deal With It: Know It Will Pass
Seasoned runners like Barton know that pain not related to an injury is often fleeting, and this knowledge is sometimes enough to help ride out the unpleasantness. "I learned that the pain comes and goes, and so at future races I was ready for it," she says. "I could take it because I knew what to expect." During difficult moments, put the pain in perspective. Remind yourself that the discomfort is temporary, and each step forward is one closer to…