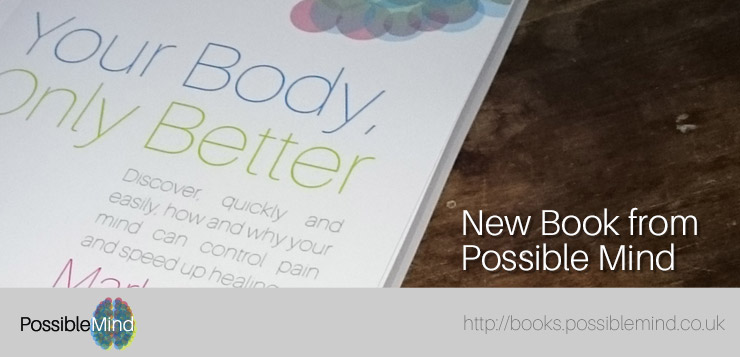 Book – Your Body, Only Better
This collection of simple and clear reasons, examples and techniques has been created to help you develop your belief in the power of your mind. A belief that you, too, can have more control than you ever thought possible over your pain, recovery and healing.
Learn More
---
More Coming Soon
At Possible Mind we have some exciting projects in progress which we feel will help you manage your pain and recovery. Please keep checking back to this page or sign up to our newsletter to keep up to date.
---
External Products you may find helpful