Things may be unlikely (improbable) but they are still possible. This post is going to give a sporting example and then link it to why we never know what can happen with our health and recovery. Revealing why hope is always there.
To help explain the title of this post, let's start with the two Champions League semi-finals of May 2019.
Going into the 2nd legs Barcelona FC were 3-0 up with arguably the best player ever in Lionel Messi, who destroyed Liverpool FC in the 1st leg at the Nou Camp.
To win Liverpool need to score 4 goals and not concede any, which most pundits predicted would not happen, especially with a Messi led Barcelona's attacking style. On top of this Liverpool lacked two-star players in the lead striker, Mo Salah and their playmaker, Firminio.
Tottenham Hotspurs (Spurs), on the other hand, lost their home leg 0-1 to Ajax. Meaning that their second leg would be away at the Johan Cruyff arena in Amsterdam against a young, rampant Ajax team. A team who in the last 16 had knocked out the favourites and winners of the last 3 Champions Leagues contests in Real Madrid. Then in the quarterfinals knocking our the new favourites in Juventus. And just like Liverpool, Spur's top striker, Harry Kane, is injured and unavailable.
Before the 2nd leg's kick off the chances of either Liverpool or Spurs reaching the final were very unlikely.
7th May, Anfield, Liverpool. The game begins and Liverpool FC gets an amazing start when after 7 minutes Origi scores. Barcelona are playing well and have several chances to score, but Liverpool are the better team.
At half-time, it is 1-3 of aggregate over the 2 legs. Liverpool needs 3 goals in the 2nd half to win against one of the greatest teams of all time with one of the best ever players in Messi.
But that is what, out of all the possible outcomes, Liverpool managed to do by winning 4-0 on the night and 4-3 on aggregate over the 2 legs.
As unlikely as it was to have an English based club in the Champions League Final, what about 2 teams?
It is still a possibility and even more unlikely after the first half of the 2nd leg because Spurs conceded 2 goals. Meaning that going into the 2nd half Ajax are beating Spurs 2-0 on the night and 3-0 on aggregate over the 2 legs.
So now, like the night before in Liverpool, Spurs need to score 3 second-half goals to go through. The Champions League uses the away goal rule, meaning if the game is tied after both legs the team who scores more goals at their opponents ground will progress. Surely, it cannot happen again. Can it?
Tottenham had a much improved 2nd half and as the game neared the end Spurs had scored 2 goals making it 2-2 on the night, 3-2 to Ajax on aggregate over the 2 legs. If they scored one goal they go through.
The 90 minutes are up and the game has gone into 5 minutes of injury time. If a player is hurt during the match and play is stopped and this amount of time is added to the end of the game.
With just 30 seconds of injury time remaining, you guessed it. Tottenham scored! 3-3 over the two legs and Spurs go through on away goals to play Liverpool in the Champions League Final!
From the unlikely to it has never happened before!
After such a crazy 2 days of football (soccer to those readers in the USA), what else could possibly happen? Well, the answer was to come the following evening when both Arsenal and Chelsea qualified for the Final of the Europa League.
For the first time ever 4 teams from the same country had qualified for the two major European Football finals. It is Liverpool vs Tottenham for the Champions League title and Arsenal vs Chelsea for the Europa League title. It is unheard off but it was always a possibility!
That's great, but how does it link to recovery and healing?
I hear you! So let's start by linking it all to a quote by Deepak Chopra:
You can believe the diagnosis, not the prognosis.
The diagnosis is the illness, ailment, injury or disease whilst the prognosis is the predicted outcome. I call it, at best, a guess because it is nothing more.
The reason I say this is because there are just too many variables to be able to predict what is going to happen. Everybody (Every Body) reacts and responds differently to a diagnosis. Some resolve themselves to make changes to their life and others may fall apart.
On top of this when the prognosis is made it isn't made on a full basis of the individual's mental strengths and beliefs which play a huge part in any recovery. Additionally, any prognosis for serious conditions tends to dismiss the best outcome and therefore removing any hope. This to me is very unfair and no doctor should remove hope because full recovery is always a possibility, however unlikely. Just like the Champions League Semi Final result, Unlikely, but still possible. As Jurgen Klopp stated before the match:
I don't think it is possible, but because it is you, we have a chance.
And I would say something similar to anybody who is poorly. I would say "It is not about what is probable, it is what is possible therefore you have a chance to heal."
Thich Nhat Hanh puts it this way and much more succinctly than myself:
Because you are alive, everything is possible.
Really? Heal from anything?
I would say yes, it is possible. If somebody else has done so, then it is definitely possible. If nobody has ever recovered or healed from a certain condition before I would say, just like 4 teams from the same country in the two European Cup finals, somebody has to be the first to do so because it does sit in the realms of possibility. At one point nobody had recovered from HIV or AIDS and now, slowly, a small number of people have. The same with Cancer and some other life-threatening diseases.
---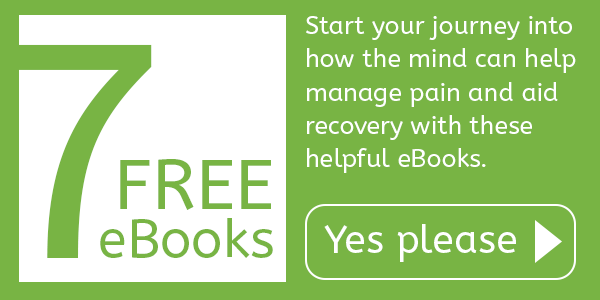 ---
The most thorough and in-depth exploration of people healing and recovering against the realms of probability was taken in 1993, by the Institute of Noetic Sciences who published Spontaneous Remission: An Annotated Bibliography. In this work, the authors, Caryle Hirshberg and the late Brendan O'Regan, defined spontaneous remission as:
The disappearance, complete or incomplete, of a disease or cancer without medical treatment or treatment that is considered inadequate to produce the resulting disappearance of disease symptoms or tumor.
In collating all the examples from Spontaneous Remission: An Annotated Bibliography the Institute of Noetic Sciences concluded that the vast majority of the people who recovered shared these 8 characteristics:
A change from dependency to autonomy combined with activities, attitudes, and behaviors that promote increased autonomy, awareness of themselves, others, and their environment, love, joy, playfulness, satisfaction, laughter, and humor.
Facing the crisis, the despair, the sadness, and the pain and discovering they have the power to find a new way of life that is fulfilling and meaningful.
Taking control of their lives, (personal, professional, emotional, spiritual, and medical) and living each day fully combined with a willingness to evaluate their beliefs and attitudes and change old beliefs and attitudes that are no longer appropriate or adequate.
Becoming comfortable with and expressing and accepting both their positive and negative emotions/feelings, their needs, wants, and desires (physical, emotional, spiritual); the ability to say "No" when it is necessary for their well being.
Having at least one strong loving relationship — a strong connection to another person, an activity, an organization(s), changing the quality of their interpersonal relationships with spouses, friends, family, neighbors, doctors, nurses, etc. in a positive way, and motivation to help others.
Working in partnership with their physicians and participating in decisions related to their health and well being.
Finding meaning in the experience of cancer, finding reasons to live, accepting the diagnosis but not the prognosis, seeing the disease as a challenge, belief in a positive outcome, and having a renewed desire, will and commitment to life.
Choosing activities and practices that promote increased awareness and reduce stress (imagery, stress reduction, yoga, etc.); showing renewed spiritual awareness (Soul) that often results in a spiritual practice (prayer, meditation, religious affiliation, connection to nature, etc.)

Source – www.noetic.org
What is most extraordinary about the 8 characteristics is that they are all within our control by changing the way we think, behave and act we can increase our chance of staying healthy and recovering from any illness.
What Sport can teach about health and healing
Mental Management® is the process of improving the probability of having a consistent mental performance, under pressure, on demand.
One of the main factors in sport is about getting into the 'zone'. What this means according to sports psychologist, Larry Bassham is that your focus is on the process and not the outcome. But what does this mean?
Imagine you are building a wall, you want it to be the best wall. The best process to do this is to lay the best brick you have ever laid. Then do it again and again and by default, the outcome will be the best wall.
Or imagine – playing the best point of tennis you can over and over again gives you the best possibility of winning the game, set and match. I discuss this in my post titled – 'What Tennis can teach us about overcoming discomfort and illness'.
This is the process of letting the best outcome happen based on the actions and behaviour that are chosen in each moment. Larry Bassham a sports psychologist explains it like this:
So should we be concerned at all about winning? Certainly. And the best focus, in my view, is on a winning performance, not on finishing on top.
In relation to our health, we can follow the 8 characteristics and focus on selecting the most kind, healthy and loving behaviours in each and every moment and see what happens, with no expectations.
Additionally, Larry states:
I choose to think about, talk about and write about what I wish to happen in my life.
When athletes and people recovering choose what to talk, think and write about they can unconsciously set in motion a course of events that could never be expected from a whole range of possibilities.
For example, like Klopp saying "Because it is you, we have a chance" you could never have guessed how the evening would have unfolded. Messi could have the game of his life and Liverpool could have lost 6-0. It could have been a tight 0-0 game on the night anything. But the result which happened was a possibility and Klopp made sure that his players knew it.
People with Cancer could say "People in a similar position to me have recovered when their tumour shrunk and disappeared." or "Because I am alive, everything is possible" or "In each moment I choose the healthiest option for me" or "I have read of people healing from what I have so I know it is possible"
We have so many things we can control in our situation and many we cannot. Focus on the things we can change the rest will take care of themselves.
When Nigel Adkins, then Manager of Southampton Football Club, was asked what he was going to do about a team he was going to play next who was in good form, he stated – "All I can do is control the controllable's and make ourselves the best we can be. The rest will take care of itself."
The stuff we cannot control we must surrender to uncertainty and possibility and trust that it will turn out exactly as it should. Then spend our time and energy on taking responsibility for choosing the best actions and behaviour in the now.
Embrace the uncertainty. Enjoy the beauty of becoming. When nothing is certain, anything is possible.
Mandy Hale
The best way to give you this chance is by (just like Larry's Sports Psychology technique) focusing on and choosing the best processes and behaviours for you and your health in each and every moment with no expectations of outcomes because, at the end of the day, they will take care of themselves. As mentioned in the Bhagavad Gita:
The secret of human freedom is to act well without attachment to the results.
Like the many 'experts' who predicted that Liverpool and Tottenham would not get through, did so on a best guess based on previous information. The well-meaning Doctors are the same with any prognosis they make.
The situations Liverpool and Tottenham found themselves in during their Semi-Finals, they unknowingly followed a (sporting) version of the 8 Characteristics shown above which were so neatly summarised by Klopp in his pre-match statement – "I don't think it is possible, but because it is you, we have a chance." Following on from this quote and linking it back to healing and recovery I would say the same to you:
Even if it is unlikely because it is you, it's possible you have a chance to fully recover.
And that, at the end of this post, is what I wish for you. The hope in the possible.
---
I hope you found this post helpful, if so please share and comment below.
---
If you like this post you will also enjoy:
---
Further Reading: